Lodge - Sportsman Cast Iron Grill
This rugged, charcoal hibachi-style grill is perfect for picnics, tailgating, camping, or patio. The Lodge Cast Iron Sportsman's Grill features a draft door that regulates heat. Coals are accessible behind a flip-down door. Grill has two adjustable heights.

Rugged charcoal hibachi-style grill


Pre-seasoned and ready to use


 Superior heat retention makes the most out of less charcoal


 Versatile size excels in the backyard, the backwoods or the ballgame


 Carrying handle and built-in shelf for utensils


 Made in the USA
"
Questions? Give us a call (209) 223-0264 9am to 5pm PST
View our shipping & return policy here
Description

This sturdy cast-iron grill is wonderful for backyard or patio barbecues and rugged enough to go along on camping and fishing trips. The broad grill surface accommodates several whole fish or enough steaks and burgers for a small crowd. The removable draft door regulates the heat, making it simple to keep foods warm and heat coffee or tea in addition to grilling. A second door, decorated with a sunrise marsh scene, opens to provide easy access to the coals. This grill comes with an attached handle for carrying and a built-in shelf for resting utensils.
Recipes: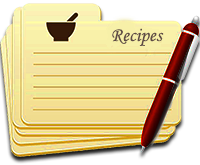 Cooking And Caring For Your Lodge Seasoned Cast Iron
Caring for your cast iron doesn't have to be complicated. Lodge cookware comes already seasoned and ready to use, so you can make your family's favorite recipes right away. You can use it on any heat source, from the stove top to the campfire (just not the microwave!). The more you use it, the better the seasoning will get.
Wash cast iron by hand with mild soap or none at all.

Dry promptly and thoroughly with a lint-free cloth or paper towel.

Rub with a very light layer of vegetable oil, preferably while the cookware is still warm.

Hang or store cookware in a dry place.
Product Details