AccuSharp Knife and Tool Sharpener
Finally, a knife sharpener anyone can use! In about 10 seconds, sharpen knives (even serrated knives), cleavers, axes, machetes, and many other cutting tools. The large ergonomic handle fits either hand safely and securely. The full length finger guard protects your fingers. The sharpening blades are Diamond-honed Tungsten Carbide and provide years of reliable use. AccuSharp knife sharpeners will not rust and can be cleaned with soap and water, or in the dishwasher. Replacement sharpening blades are available.

Sharpens straight and serrated knives


Diamond-honed tungsten carbide blade


Full-length finger guard


Ergonomic handle


Right-handed or left-handed sharpening


5 to 10 years of use between blade changes


Made in the USA

California Proposition 65
Questions? Give us a call (209) 223-0264 9am to 5pm PST
View our shipping & return policy here
Description

To get started sharpening, you simply place your knife on a table or counter top with the cutting edge up. Hold the knife handle securely with one hand. Then let the "V" notch on the sharpener straddle the blade, and use your thumb to apply light pressure as you draw the AccuSharp down past the point of the blade.
When you first use the AccuSharp on a blade, several passes may be required to make sure that your knife's cutting angle conforms to the AccuSharp angle. But once that angle is achieved the first time, it should take just two or three brief passes to put a sharp edge back on your knife--which means that sharpening fits into your busy schedule instead of interfering with it.
To deliver years of reliable use, AccuSharp sharpening blades are crafted from diamond-honed tungsten carbide, one of the hardest known materials. And because even the toughest industrial-quality blades eventually begin to show wear, AccuSharp's unique design allows you to reverse the blade to double its life span. Most users report an average of five to 10 years between blade replacements, which means that it's easy to ensure that your sharpener will be ready to go when you need it.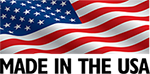 Product Details
Video