Bees Wrap Reusable Wraps
Wrap up cheese, fruit, vegetables, and bread. Cover a bowl or pack a snack for your next adventure. Also makes an amazing zero waste kitchen gift idea!
Use the warmth of your hands to soften the wrap and form over a bowl, container, or piece of food. As the wrap cools, it creates a seal and stores food naturally. Wash in cool water with mild soap and air dry.

Sustainable, natural alternative to plastic wrap


Washable, reusable and compostable


Made of organic cotton, beeswax, jojoba oil and tree resin


Handcrafted in Vermont - Made in the U.S.A.


Certified by the Global Organic Textile Standard


Please select one of these sizes before adding to your cart:
Questions? Give us a call (209) 223-0264 9am to 5pm PST
View our shipping & return policy here
Description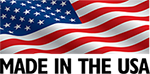 MADE WITH ORGANIC INGREDIENTS
Bee's Wrap is made of GOTS-certified organic cotton, sustainably sourced beeswax, organic jojoba oil, and tree resin. This combination of ingredients creates a malleable food wrap that can be used again and again.
USE THE WARMTH OF YOUR HANDS
Use the warmth of your hands to wrap Bee's Wrap around a piece of food or over a bowl or casserole dish. When the Bee's Wrap cools — within seconds — it holds its seal. Use your Bee's Wrap to wrap cheese, vegetables, bread, fruit, fresh herbs, and baked goods. Bee's Wrap is not recommended for use with raw meat.
WASH IN COLD WATER
Wash your Bee's Wrap in cool water with a mild dish soap. (Avoid sources of heat, such as hot water and microwaves.) Air dry, fold and store in a drawer or in a basket on the counter. Beeswax and jojoba oil have antibacterial qualities that help to keep your food fresh and allow you to use the Bee's Wrap again and again.

Product Details
Video