Chop Stir
The Original ChopStir was born from an aerospace engineer's love for Mexican food and his quest for cooking utensils that would chop meat efficiently while it cooked. Now it's a breeze to cook hamburger and other chopped meats! Safe for use in non-stick cookware, its patented scratch-free nylon blades easily cut foods into smaller, equally sized pieces, right in the pan, so it cooks evenly and in less time. 

Nonstick cookware safe


 Will not scratch or stain surfaces 


 Ideal for chopping ground meat, cooked potatoes and more


 No sharp edges or moving parts


 Made of food-safe nylon


 Dishwasher safe


 Made in the USA
Questions? Give us a call (209) 223-0264 9am to 5pm PST
View our shipping & return policy here
Description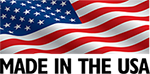 Perfect for cooking and chopping fresh or partially thawed ground meats, cooked potatoes or hard-boiled eggs for salad, mashing fruit into beverages, transforming frozen juice concentrate into juice right in the pitcher in seconds, and more. There are no sharp edges or moving parts so it's safe and easy for anyone to use, even kids. 
Simply place fresh or partially thawed ground meat in a pan over medium-high heat. Using only enough downward pressure to cut through the meat, chop it into 1-inch pieces. Cook until almost completely browned, then chop into even smaller pieces, if desired. Slowly turn ChopStir around the inside of the pan as it chops.
ChopStir is sturdy, durable, and safe for use with nonstick pots and pans. Dishwasher safe for easy cleanup.  Do not leave ChopStir in hot pans while not in use.

Proudly made in Colorado, USA
Product Details
Video