Lodge - Cast Iron Dutch Oven
A classic cooker that doesn't quit, the Lodge Cast Iron Dutch Oven is a classic that's great for preparing and serving memorable meals. Pre-seasoned and ready to go.

 Use on the stove, oven, grill or over the campfire


 Pre-seasoned and ready to use


 Superior heat retention and even cooking


 Cover features self-basting tips


 Made in the USA

Questions? Give us a call (209) 223-0264 9am to 5pm PST
View our shipping & return policy here
Description

Why Buy Lodge Cast Iron
As the only full line of American-made cast iron cookware, Lodge boasts quality that has been unmatched for over a century. Even heating, a natural easy-release finish, versatility and durability are the hallmarks of our great cookware. We don't just make cast iron; we make heirlooms that bring people together for generations.
Recipes: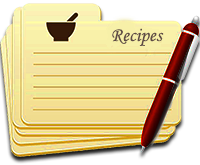 Cooking And Caring For Your Lodge Seasoned Cast Iron
Caring for your cast iron doesn't have to be complicated. Lodge cookware comes already seasoned and ready to use, so you can make your family's favorite recipes right away. You can use it on any heat source, from the stove top to the campfire (just not the microwave!). The more you use it, the better the seasoning will get.
Wash cast iron by hand with mild soap or none at all.

Dry promptly and thoroughly with a lint-free cloth or paper towel.

Rub with a very light layer of vegetable oil, preferably while the cookware is still warm.

Hang or store cookware in a dry place.
Product Details